An Agencies Clients/Customers
Definitions
Customer: The business you will invoice
Requester: Person who requests interpreting services for the customer customer, typically an employee
Location: Place to send interpreter.
Billable Category: Rarely needed, used to bill third parties.
---
Standard Customer
Key Features
Requesters all share creating and managing appointments scheduled to this customer.
Requesters see all appointments scheduled to all locations.
Customer can have one to many locations.
Examples
A clinic with one office.
A clinic that sends staff to their patients house could add a specific location to every appointment.
A hospital that has many suites can use locations for suites to guide the interpreter to the right place.
A network of clinics were requesters will send a patient to more then one office for followups.
A court house with many court rooms could call each room a location.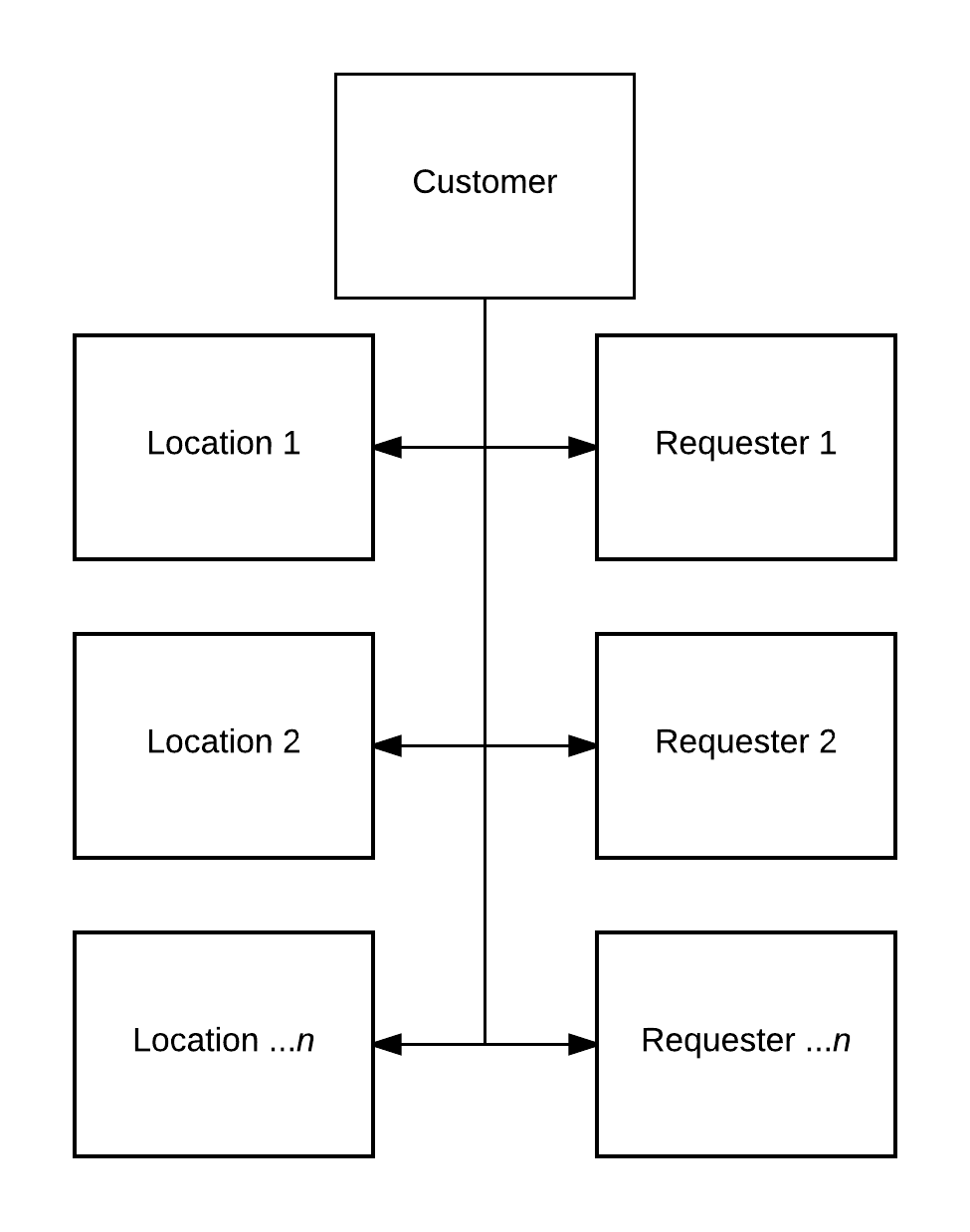 ---
Isolated Requesters
Sometimes you may have a customer who has multiple facilities and requesters only schedule for their facility.
Key Features
Requesters are linked to 1 or more locations and only see appointments at those locations.
Great for showing requesters only what they want to know.
When isolating requesters you can choose to make 1 or more requesters administrators which can see appointments at all locations.
Examples
A network of clinics that should only receive one invoice but requesters should only see appointments at the clinic where they work.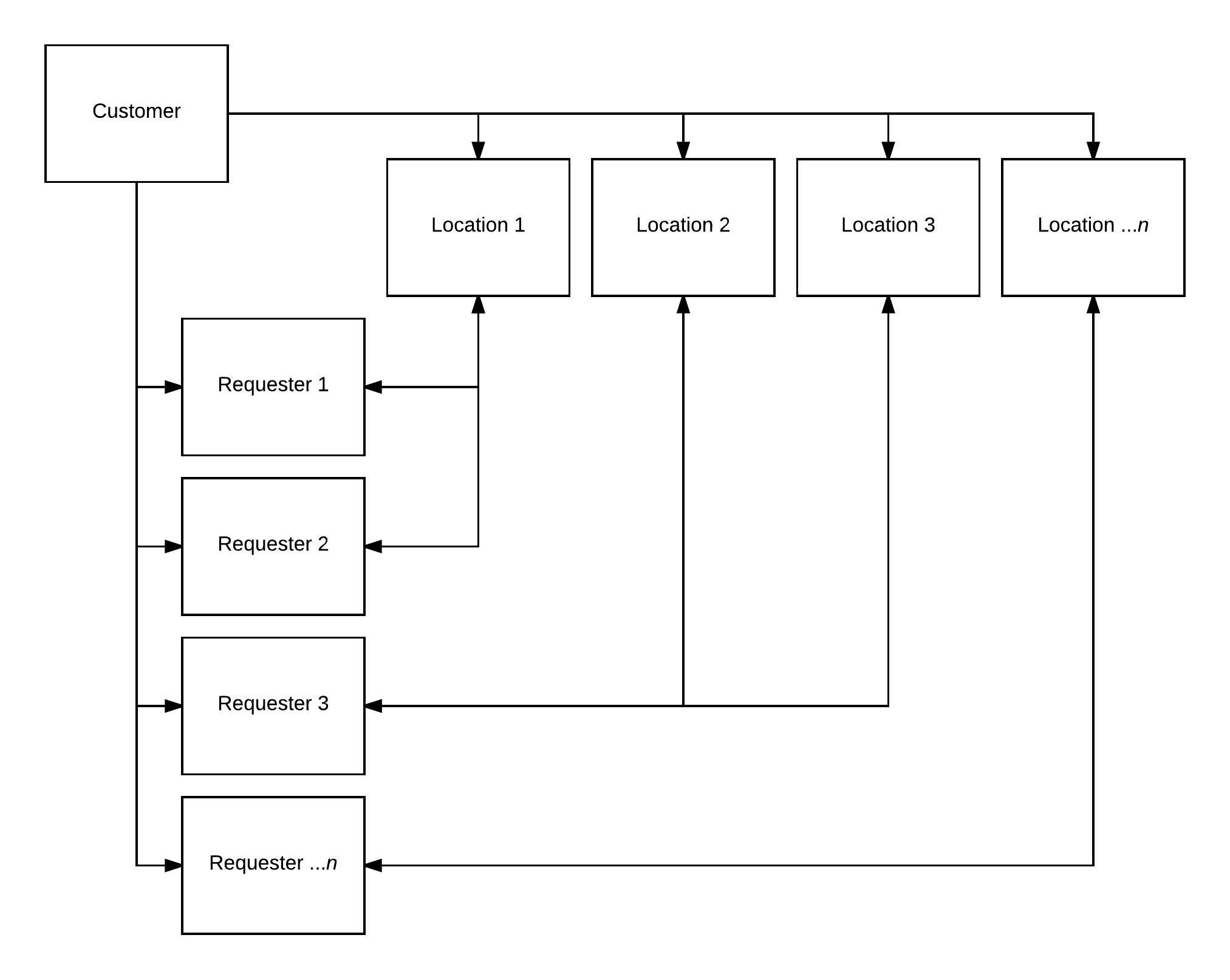 ---
Third Party Billing
Rarely needed though very helpful. We'll start by providing an example. Say you provide interpreting services for 2 hospitals and 50 clinics. You obtain a contract from your local government for workers compensation. Workers compensation will require you to send your interpreters to the same network of customers and locations you've already created. Instead of having to duplicate all the locations for the 50 clinics and 2 hospitals you can create a special billable category, we'll call it 'Workers Compensation'.
Key Features
Allows you to use the network of customers and locations you already have without invoicing the customer.
You can choose to hide those appointments or make them visible to requesters.
Requesters can create appointments for 'Workers Compensation' (our example) and their customer will not be charged for those appointments. Instead they will all be bundled together on an invoice that goes to 'Workers Compensation'.