Appointment Notes
Definitions
Appointment notes are on the second tab of the appointment form. Appointment notes have the following attributes:
Notes have a button that switches between public and private in the caption under the note. The following role types has permission to switch a note between public/private:

Users of the agency role;
Users of the same role of whom created the note.

Notes have a button marked 'Delete' only visible to the creator of the note.
The following illustration is designed to show the visibility of notes marked public or private depending on the users role of whom created the note.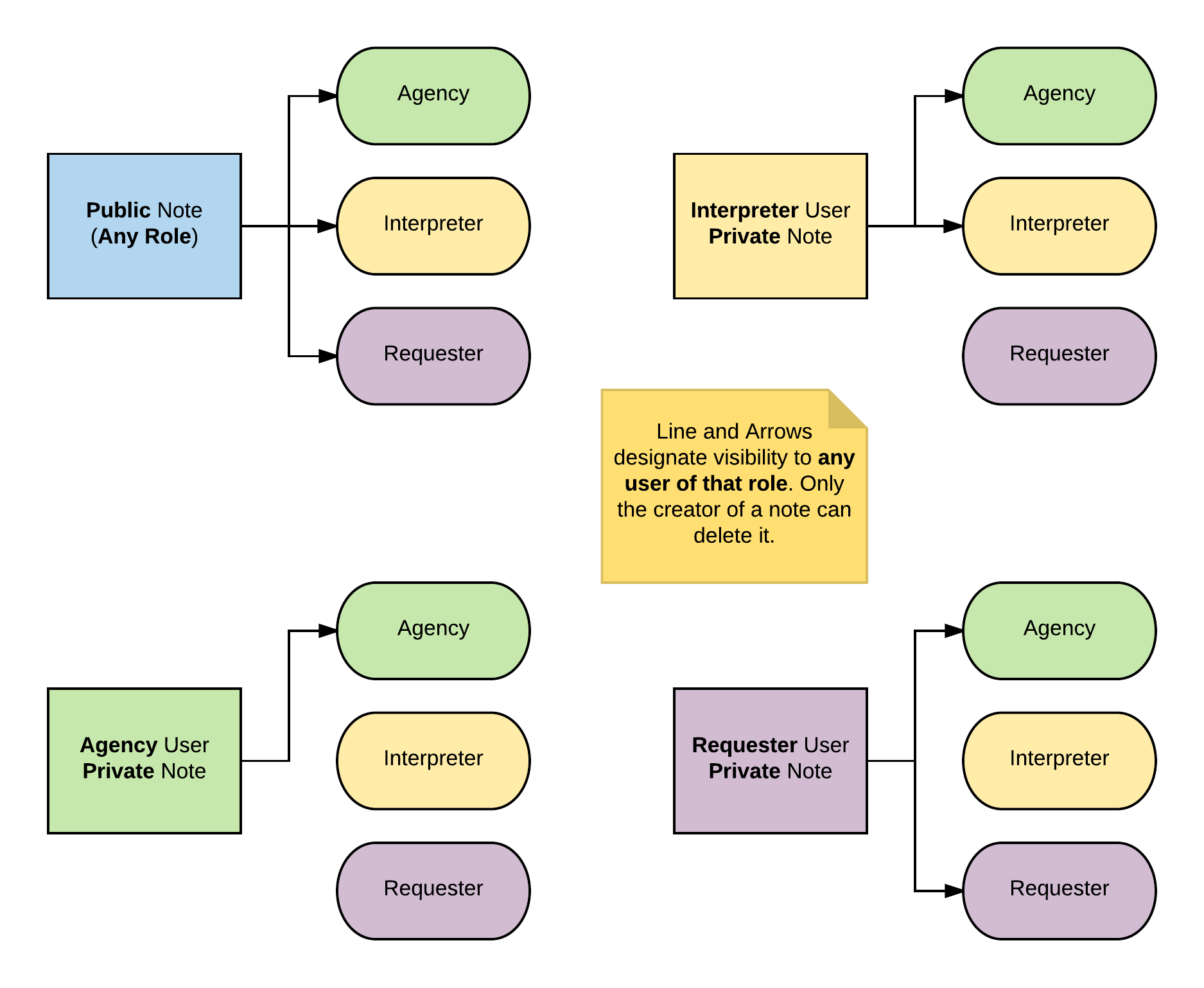 ---
Appointment Note History
Initially there were three note fields. Agency, interpreters, and requesters were given a text box shared by the user role. We later realized this could be improved to show who entered a note, when, and to fine tune note visibility. A note redesign was conducted in 2016.